Environmental engineering company is type of contractors whose job is environmental protection like waste reduction treatment, waste final disposal and recover the usable material from waste. Some of GN equipment could be applied in this kind of environmental engineering projects. Recently, GN finished one order for an environmental engineering company, and now the equipment is ready for shipment.
In GN solid liquid separation production line, the vertical centrifuge is installed vertically, by using the centrifugal force and screen mesh to separate the coarse solid particle and liquid. It is widely used in the drilling waste cutting management and coarse coal slurry dewatering project. The solids blocked in the rotating screen will be scraped down by the 8 carbide scraper installed in the rotating units, thus normally this equipment is mainly used to treat the slurry with solids that is hard to crush to ensure the better performance of separation. Considering the harsh environment on site, the vertical centrifuge could be installed in a container for continuous and easy operation.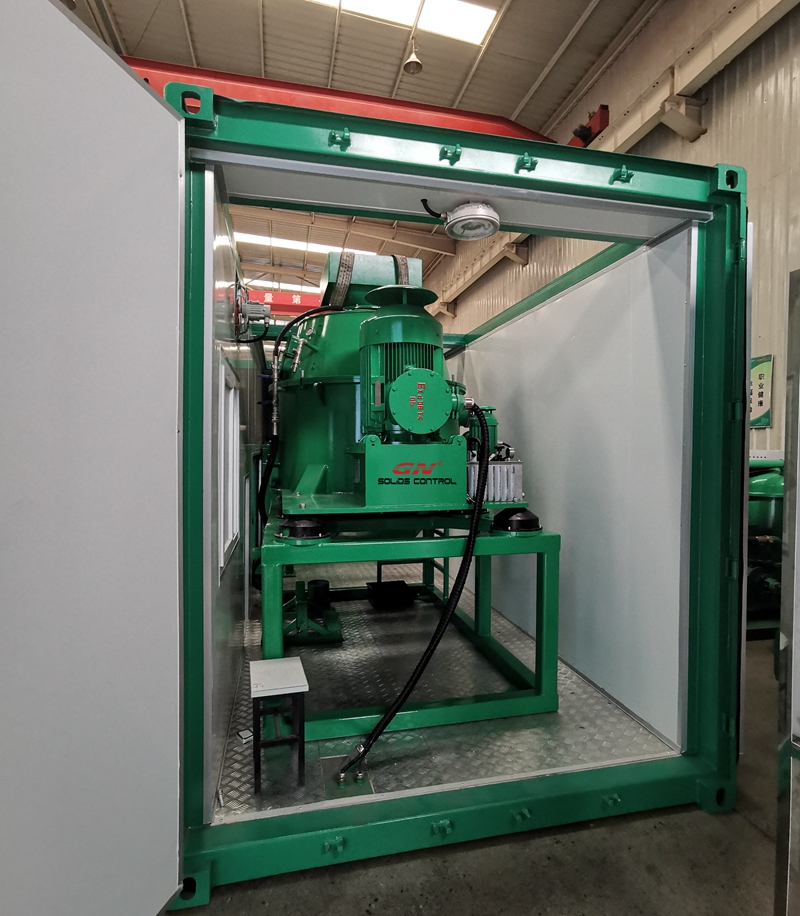 After treated by this vertical centrifuge, the separated liquid will be pumped to horizontal decanter centrifuge for further dewatering treatment. With a higher speed and G force, the decanter centrifuge can separates the fine solids in the liquid phase so that to make the liquid much clearer.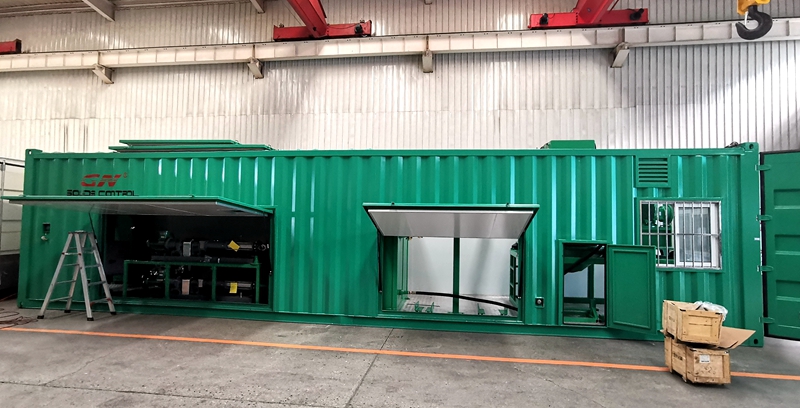 GN U type screw conveyor can be used as the feeder machine to the vertical centrifuge and the slag collection machine at the discharge port of the centrifuge. According to the clients' requirement and job site condition, the screw conveyor can be installed horizontal or declined. By connecting the outlet of one unit to the outlet of the other unit, the screw conveyor can be used to transfer the sludge from one point to the desired discharge point. GN can also make the screw conveyor by using the material of stainless steel.
For more information, please feel free to contact with GN Separation.
Leave a Reply