Life goes on.
GN sludge vacuum pump is an ideal equipment to take the slurry from pit due the small footprint, compact structure and moveable design. In the meanwhile, equipped with big power air compressor, the sludge vacuum pump can suck the sludge and discharge the sludge from and to a long distance, which greatly saves the manpower and increases the working efficiency.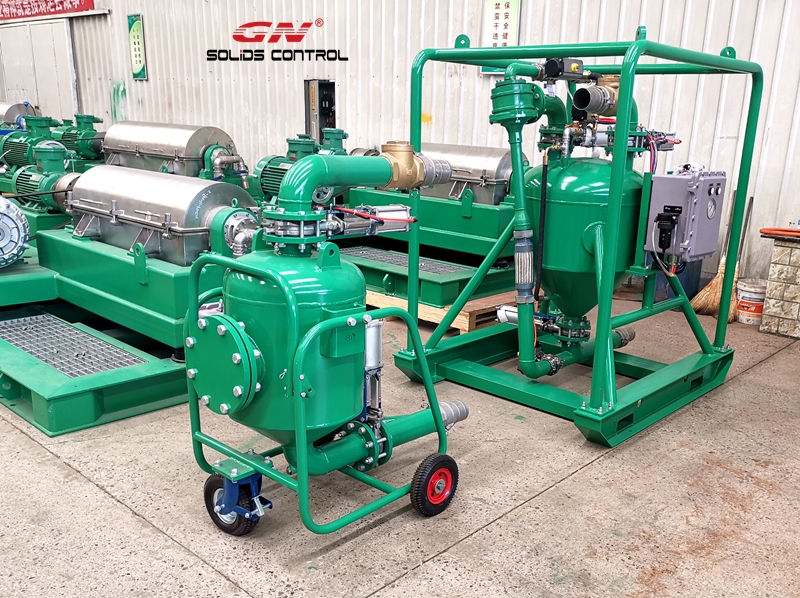 GN sludge vacuum pump is a 100 percentage pneumatic driving pump that can be used to transfer various materials ranging from liquid, slurry, wet sludge and even solid power and gravels. In many mining site, the miner is using high pressure water to flushing the ore, and then they need to dewater the ore slurry. All the ore slurry will be collected firstly in a pit waiting for transferring to the dewatering machine.
Now GN made centrifuges are classified by 9 inch bowl decanter centrifuge, 14 inch bowl centrifuge, 18 inch bowl centrifuge and 22 inch centrifuge and 30 inch bowl centrifuge. GN made 14 inch bowl centrifuge and 22 inch bowl centrifuge are widely used in solids control, barite recovery etc. Those centrifuges we provided to Russia will be used for solids control of drilling mud for different drilling rigs. 
GN Solids Control decanter centrifuge is mainly composed by rotating bowl, screw propeller, catch box and foundation etc.GN Solids Control has been upgrading centrifuges every other years based on the valuable feedback that collected from the work site. More than 200 sets decanter centrifuges are provided to global customers every year with word of mouth high remarks. GN made decanter centrifuges are upgraded in order to meet customers demands well. 
Leave a Reply