2 more decanter centrifuges been sent to South America recently, GN Solids Control has provided more than hundreds of decanter centrifuges to global customers, as one of the most important regions for GN Solids Control, South American customers are using many GN 9 inch bowl centrifuges in the mining slurry treating industry. GN Solids Control also has some 14 inch and 22 inch bowl centrifuges in oil and gas industry for drilling mud treating.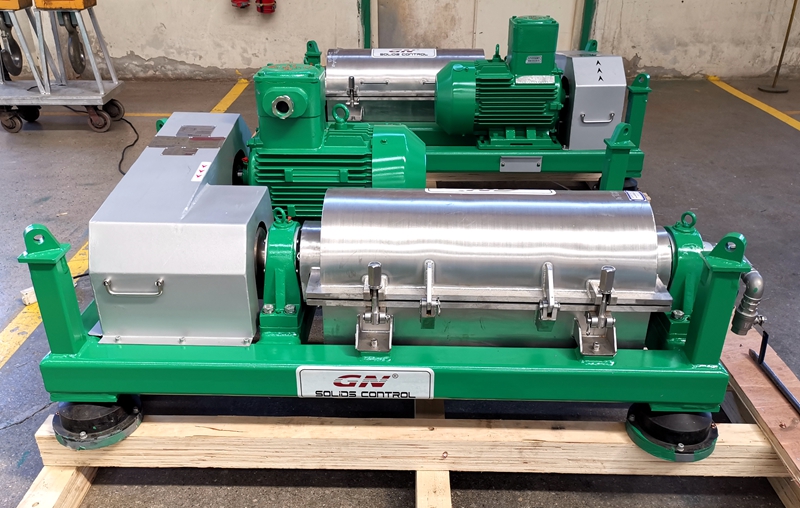 9in decanter centrifuge can be used for many different applications, 
GN decanter centrifuge bowl is made of stainless steel by centrifugal casting. Solids discharge port is protected by wear resistant alloy ports, cylinder scraper and side scraper. Inside the rotating bowl, the screw propeller is fixed by tungsten carbide tiles along the edge for long time protection.Two main bearings of the rotating assembly is using world famous brand like SKF. Also the electrical control panel is using ABB, Siemens or Schneider etc.
Leave a Reply